BOTTLES
Drum
Designed for shorter and wider bottles often used for spirits, the Drum is similar in its make-up to our Slender however is secured by a cap at both ends. It's ideal for bottle gift packaging and premium products.
Beautiful bottle gift packaging designed for the maximum protection of shorter, premium bottles and gifts
Made from over 85% recycled paper pulp
Plastic-free, recyclable, biodegradable and compostable
Caps come in five sizes and sleeves can be cut to length to fit bottles of various dimensions
A luxurious look and feel that adds value to brand perception
Reduces breakage rates through innovative engineering
Compact to store and lightweight for economical shipping
Can be customized with company branding
Postal boxes sold separately
---
The Drum is an innovative, eco-friendly bottle gift packaging solution for the safe shipping of short and wide bottles and similarly shaped products. It not only protects fragile goods, but looks distinctive too, making the unboxing experience a memorable one.
The Flexi-Hex® sleeve forms a strong, honeycomb layer of protection around the bottle that has passed not only European drop tests, but also successfully prevented breakages from drops of 4 metres high. The bottle is secured within the sleeve by two caps at either end and the entire capsule is tightly locked together by a thin, paper wrap, which can be branded.
Quick to assemble, incredibly strong and most importantly environmentally friendly, it's a win-win for both brands, customers and the planet.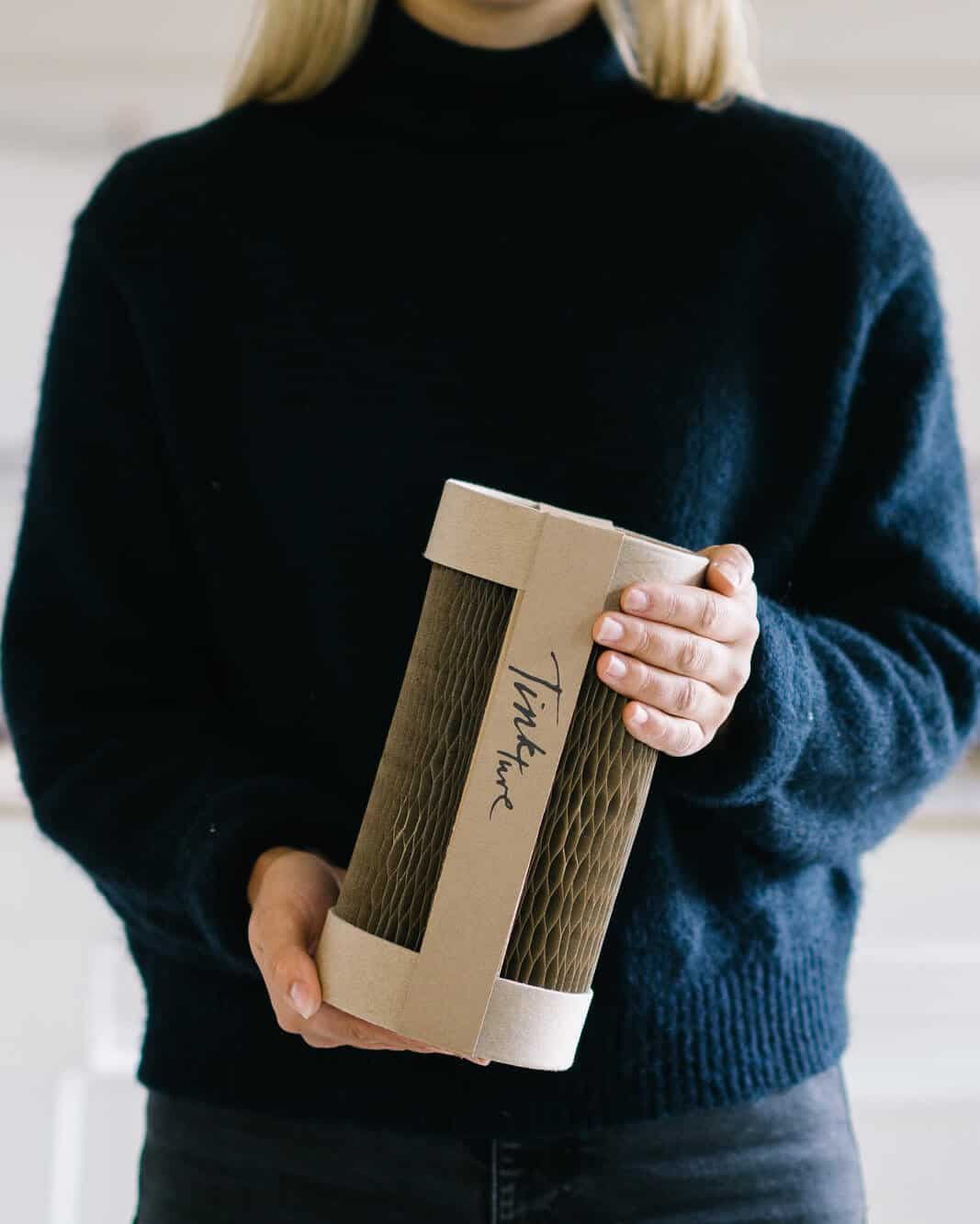 For technical information
9 in 10 British consumers want packaging to be classed as recyclable.

We're not the only ones after change.
Common Questions and Answers
Unsure if your product will work with Flexi-Hex or have a query about how our packaging can be branded? We've tried to pre-empt some your questions in our Commonly Asked Questions blog. We're also always at the end of the phone if you want to chat through our packaging solutions.
---
Other products in this range