BOTTLES
Pinch Top
The most popular product in our range, the Pinch Top is an e-commerce solution for the safe transit of bottles and comes in sizes for one, two and three bottles.
Plastic-free, recyclable, biodegradable and compostable
Available in single, double and triple sizes for bottles up to a maximum height of 320mm
Single and Double are DPD Approved with Triples currently in a live trial
A smart design ideal for e-commerce that improves the consumer unpacking experience
Reduces breakage rates through innovative engineering
Compact to store and lightweight for economical shipping
Can be customized with company branding
Crash lock base that is entirely tape free with tear-off base insert for extra protection
Tear strip for easy opening
---
The Flexi-Hex® Pinch Top packaging solution was designed primarily for e-commerce as a reliable way of delivering bottles through the post. Available in three sizes, it consists of two main components; the Flexi-Hex sleeve and a uniquely engineered, cardboard postal box.
Individual bottles are inserted into our honeycomb sleeve before being placed into a self-sealing cardboard box with an additional protective base insert. The pinch at the top of the box prevents further movement of the bottle within transit, therefore avoiding damage and breakages.
This is fuss-free packaging that securely delivers bottles directly to customers and is a superior alternative to plastic bubble or air-filled plastic. Its smart design elevates the unboxing experience.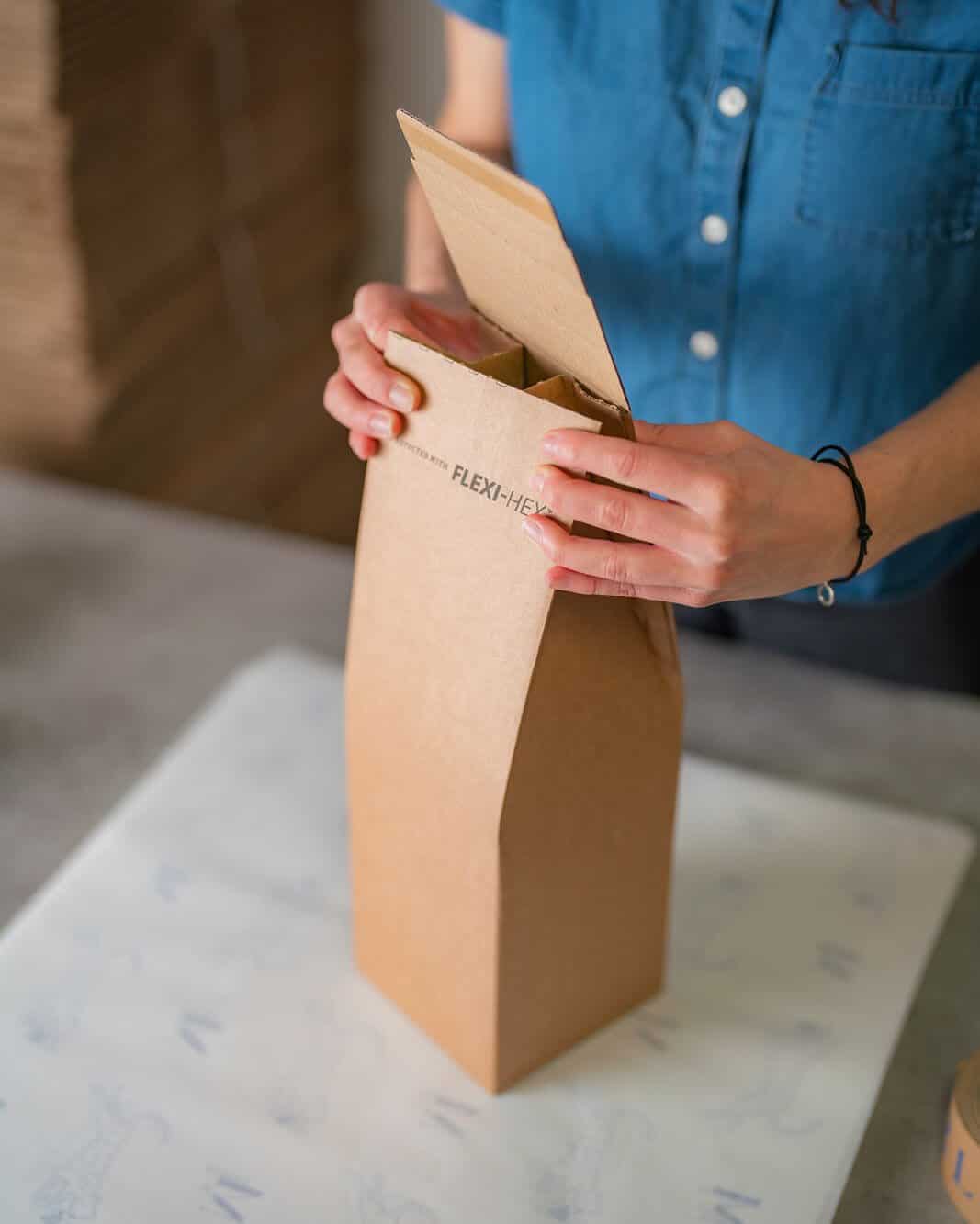 For technical information
In our DPD trial, 2380 Single & Double Pinch Top Boxes were delivered

with zero breakages.
In conversation with BrewDog
It was great to chat to the team at BrewDog Distilling Co about what they're doing to reduce their impact on the planet by offsetting their carbon emissions and switching to plastic-free Flexi-Hex packaging.
---
In conversation with Bullards Gin
Bullards Spirits are working hard to reduce their impact on the environment. In addition to their Eco-Refill scheme and switch to Flexi-Hex, we learn more about their sustainability drive.
---
In conversation with Marlo Wine
Marlo Wine offers a concise selection of delicious wines that are accessible to everyone and delivered straight to your door. We talk to the team about their sustainability practices, future plans and their top wine recommendation for summer 2021.
---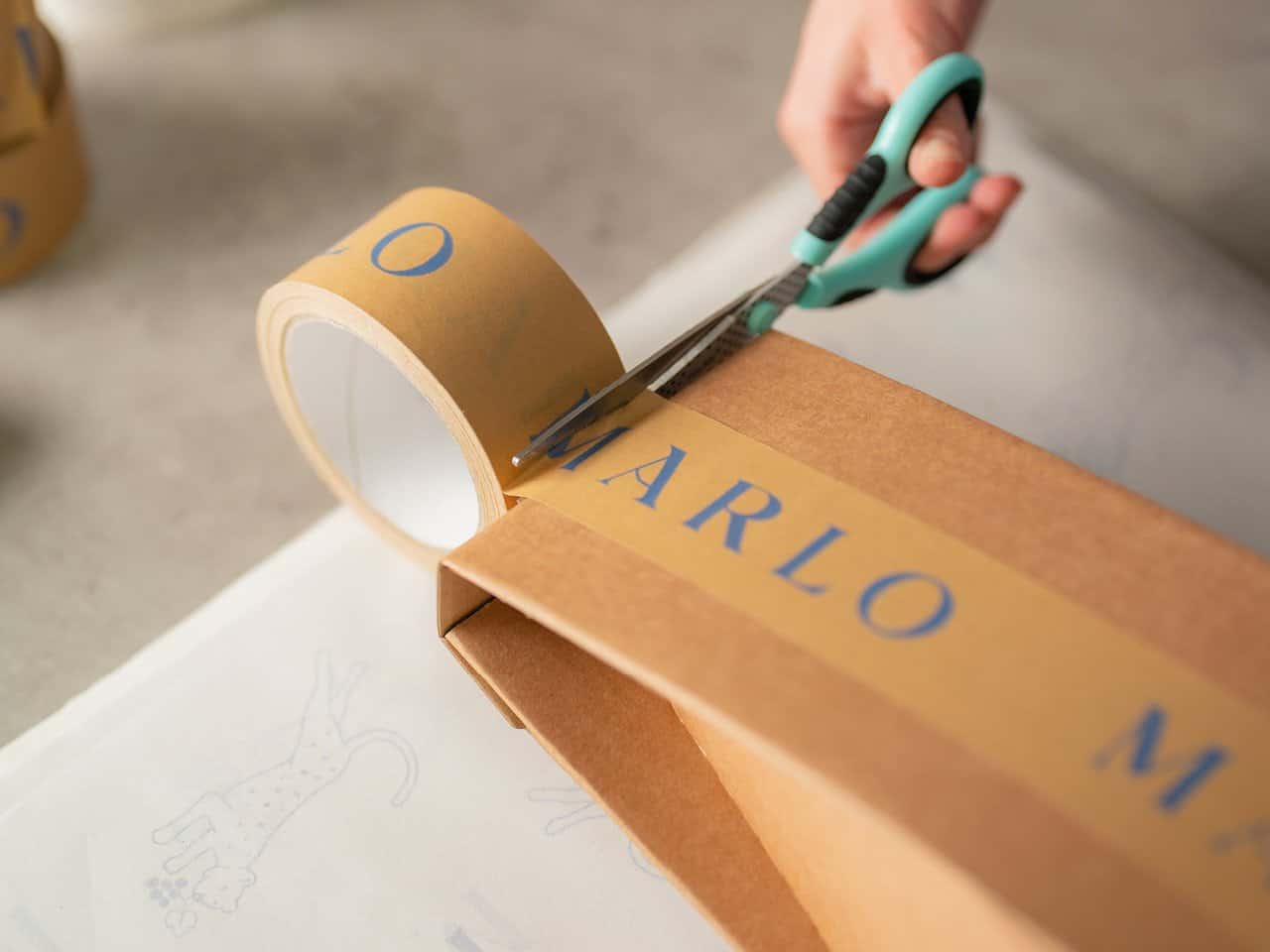 Other products in this range