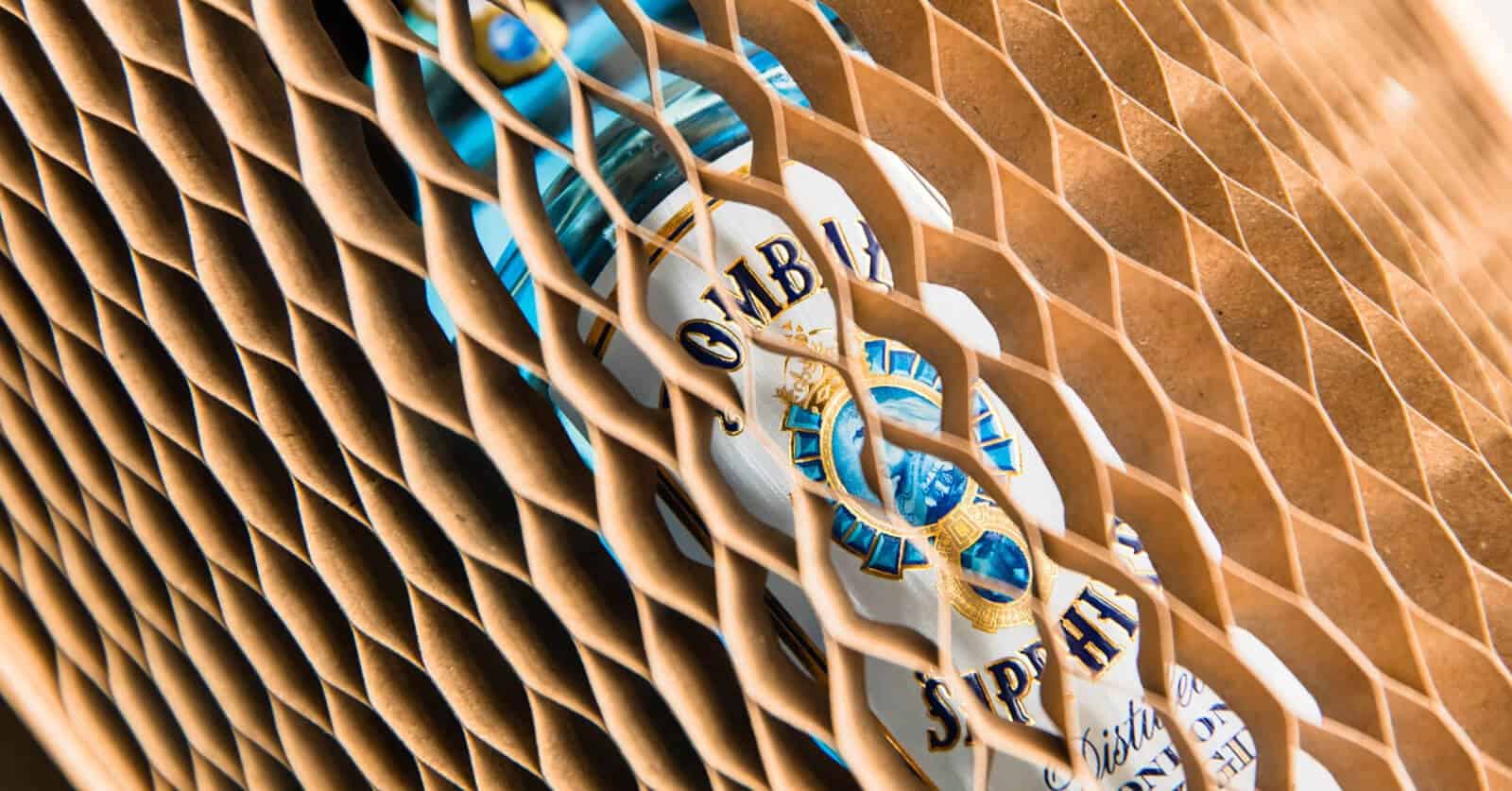 In Conversation With… Bombay Sapphire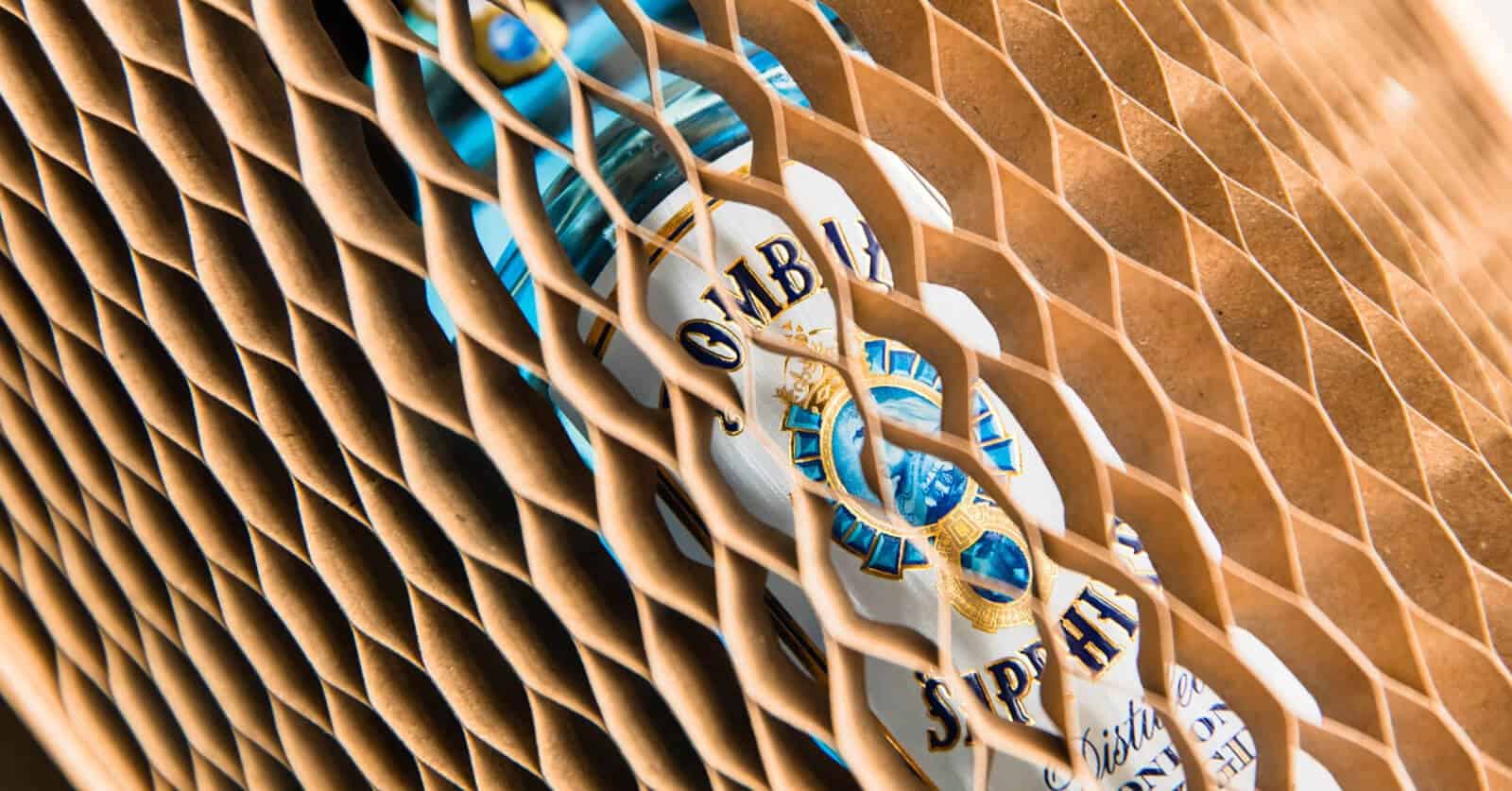 We are proud to be working with Bombay Sapphire Distillery who use Flexi-Hex® packaging to safely deliver their renowned gin bottles around the UK. We loved learning more about their sustainable processes and how Flexi-Hex has helped them on their journey to be plastic-free by 2030.
Bombay Sapphire proudly use 100% sustainable botanicals. Please can you tell us a bit more about where and how the ingredients are sourced?
Our Master of Botanicals, Ivano Tonutti, sources the botanicals from only a handful of producers in designated regions around the world. The commitment of Ivano to only work with suppliers who act responsibly and ensure a sustainable future for farmers, their communities and the environment is recognised by the "For Life" certification. It's awarded by Ecocert S.A., which is the world's leading specialist in the certification of sustainable practices. Our botanicals come from across the world and if you take a look at the side of the bottle you'll see each botanical and the country of origin.
What's unique about the distillation process? Are the stills 'Thomas' and 'Mary' named after anyone in particular?
Back in 1761, Thomas Dakin purchased a site in Warrington, England, with the intention of distilling gin. Later, Mary Dakin and family purchased a still, and adapted it to separate the exotic botanicals from the neutral grain spirit. This captured the flavours of the botanicals in the vapour – a distillation process now known as Vapour Infusion. While other gins boil their botanicals directly in the spirit to achieve their flavour, the wonderfully distinctive taste of our gin is still created using this process.
The distillery was rated "outstanding" for sustainability. What elements of the building make it environmentally friendly?
That's right – in fact we were the first distillery and first refurbishment to achieve an "Outstanding" design-stage BREEAM accreditation for our distillery process buildings. The measures which contribute to this include renewable and low carbon energy. We use a Biomass boiler to provide heat and hot water using local, sustainably sourced wood chips as a fuel source. Throughout construction the key building materials, including bricks & roof tiles were recycled and reused from demolished buildings and we also use rainwater harvesting and flow restricted water devices throughout the site.
"It's great to use something which offers protection,

as well as looking great when it arrives with our customers."
Bombay Sapphire is on a mission to be plastic-free by 2030. What recent changes have you made and what's on the agenda for this year.
Bombay Sapphire bottles are now made from 1/3 recycled glass and are 100% recyclable, this includes the metal cap and the product labels which are made from paper approved by the Forestry Stewardship Council.
What challenges did you face when looking for plastic-free packaging? What additional benefits have you found Flexi-Hex offers?
It can be difficult to source packaging which is completely plastic-free and often sustainable packaging doesn't look very inspiring. It's great to use something which offers protection, as well as looking great when it arrives with our customers.
Any exciting plans for 2022 that you can share with us?
Keep an eye on our online shop for any new products being added in the coming months!
Please can you recommend a gin cocktail to get us through the winter months!
It must be our signature cocktail, The Laverstoke! It was created by Sam Carter, our Senior Brand Ambassador back in 2014 when we opened. At the time, it was described as a "future classic in the making" and we certainly think this is true! Check out the recipe here. Cheers!